Uniswap Price Bot
Use our platform to get real-time Uniswap price alerts via Telegram, Discord, Slack, SMS and more.
Uniswap has become one of the worlds most popular crypto exchanges. It's the poster child of the DeFi movement and the most popular DEX by far — with trading volume often rivaling top tier centralized exchanges like

Coinbase and

Kraken. We've been receiving lots of requests to support Uniswap on our alerting platform, and we are proud to now be one of the first and only ways to receive real-time price notifications for Uniswap via Telegram, Discord, Slack or any of our nine different alerting methods.


Get Realtime Uniswap Price Alerts
To get started, head on over to our price alerts page. First, you'll need to specify a method to receive notifications (such as Telegram). Next, you'll want to select the coin you wish to monitor along with a price target and the currency you wish to monitor the coin against.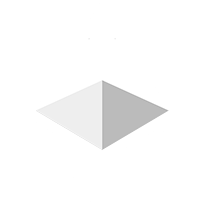 ETH will probably be a common choice here, but we support stablecoins such as

DAI and

USDT, as well as several dozen fiat currencies.

You'll be prompted to sign up for a free account if you haven't already. You only need a valid email address to register. We ask for no personal information.


Get Realtime Uniswap Volatility Alerts
We also support Percentage-based price alerts aka volatility alerts. Simply specify a percentage price movement and a time window (such as 10% in 1 hour) and you're all set.


Get Periodic Uniswap Price Notifications
Finally, we offer price notifications at regular intervals. This lets you get periodic reminders of the price of an asset at the frequency you choose. For example, you can get a daily update on the price of

UNI sent to your telegram group channel.


Install The Bot
You'll need to make sure our bot is installed and linked to your account (if you choose to be alerted this way). It should only take a minute or so, and we have simple guides written for our Telegram Bot, Discord Bot and Slack Bot. Of course, we also support Email, SMS, and even Phone call alerts for high-priority situations.


You're all set!
Obsessively checking crypto prices can now be a thing of the past. Head on over to our My Alerts page to view and manage these alerts in the future. And be sure to check out some of our other popular products, such as our exchange listing alerts and our BTC & ETH transaction alerts.


Additional Resources
Have a question?