Installing our Slack Bot
Get free crypto alerts with our Slack bot. We support price alerts, exchange listing alerts, BTC + ETH transaction monitoring, and more.
Step 1
Sign up for a free account. You only need a valid email address — we ask for no personal information.


Step 2
Once logged in, open the Slack Bot window. Click "Add to Slack".


Step 3
You will be redirected to your Slack workspace. If you aren't logged in to Slack, you'll need to do that first. Simply select the #channel that you'd like to receive messages and click "Authorize".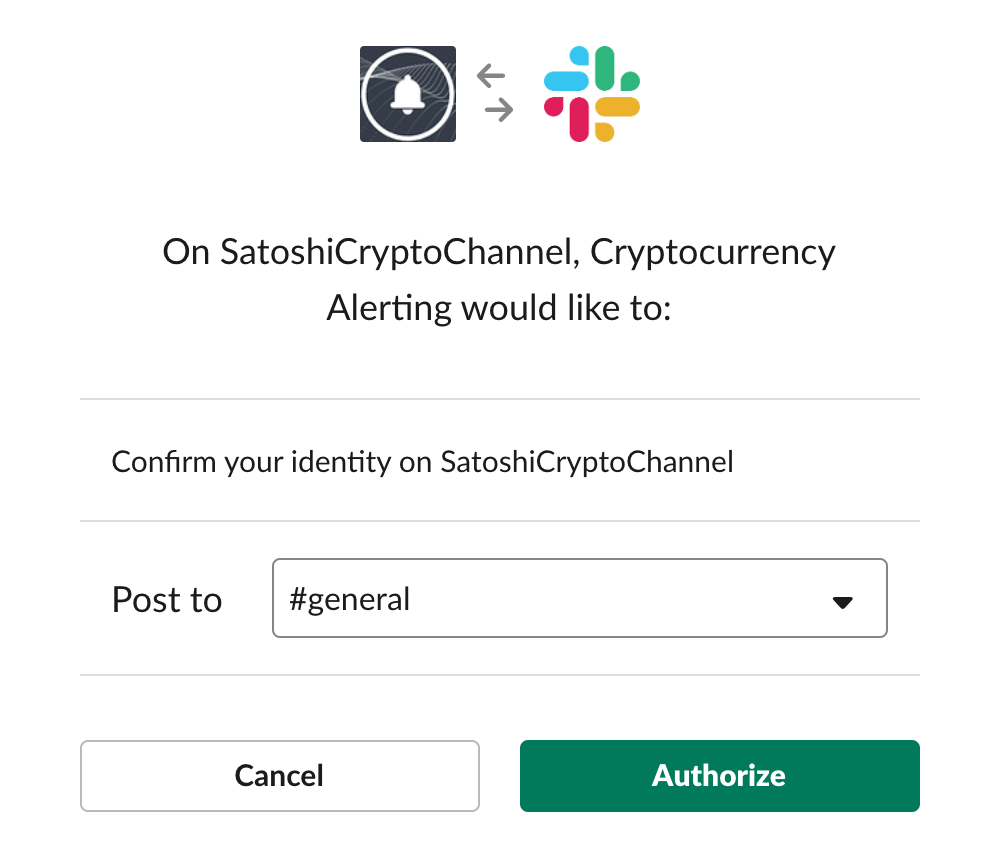 Note: To edit this Slack integration at any point in the future, just click "Add to Slack" again and repeat the process with a new channel.
You're all set!
Now that your Slack bot has been integrated, you can begin creating custom crypto alerts delivered right to your Slack channel.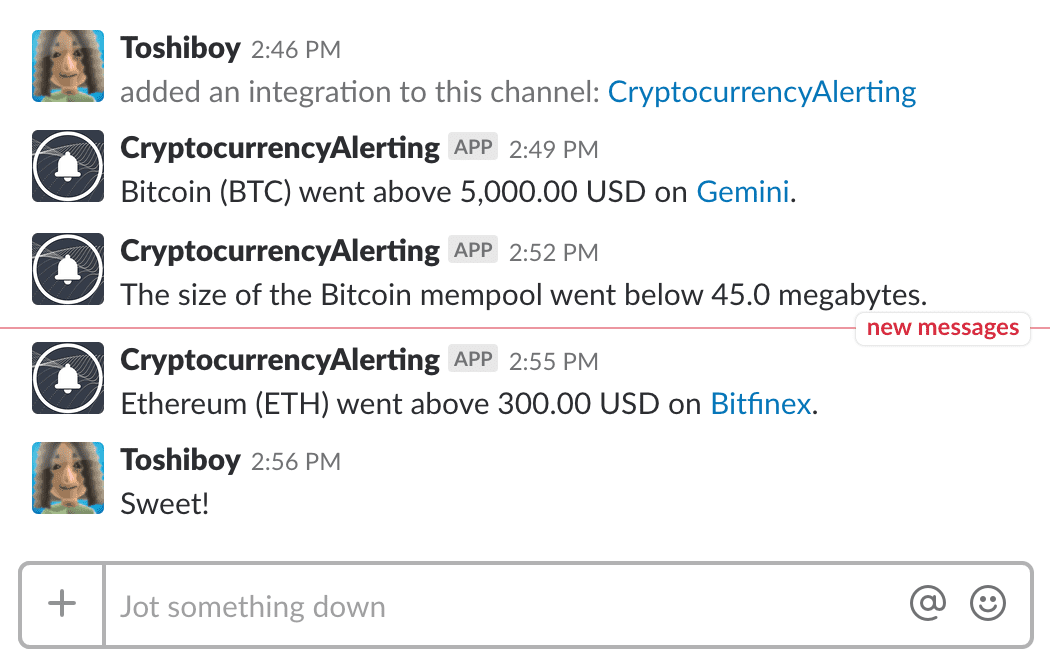 If you need help getting started, try creating a Bitcoin price alert, subscribing to Coinbase exchange listings, or monitor an Ethereum or Bitcoin wallet.
Have a question?