Bitcoin Transaction & Confirmation Tracker
Learn when a transaction has been confirmed on the BTC blockchain.
Want the TL;DR? Use our Wallet Watch service to get real-time BTC transaction tracking. You can get started for free in just a few clicks. Continue reading for a little more background.


A little background
When bitcoin is sent from one wallet address to another, a transaction is created. This transaction gets sent to the bitcoin memory pool (known as the mempool), where pending transactions live as they wait to be included in the next mined block. These transactions are not selected in the order they received, but are prioritized based on who has paid the highest transaction fee. Essentially, you can pay more to skip the line.

Once a transaction has been included in a block, it is said to be confirmed. A transaction receives additional confirmations for each subsequent block mined after that first confirmation. More confirmations means more confidence that consensus has been reached within the Bitcoin blockchain about this transaction. Many services require 4 or more confirmations before a transaction is considered to be final.


Tracking BTC transactions
With that bit of background out of the way, how can we learn when a BTC transaction has been confirmed on the blockchain? Or better yet, how can we be notified whenever a transaction is confirmed. The Cryptocurrency Alerting platform provides a solution for this: Wallet Watch.

Once you create a Wallet Watch alert, our service continuously scans the Bitcoin blockchain and performs a "Bitcoin transaction confirmation check" (if you will). This occurs each time a block is mined. The best part is, you will continue to receive alerts associated with this wallet address in the future. You do not need to track individual transactions, just a wallet address.

To get started, copy your wallet address into the form below. Be sure to select a method to receive alert notifications. You'll be prompted to sign up for a free account if you haven't already. You only need a valid email address to sign up. We ask for no personal information.

Please do not ever give us (or anyone else) your private key. When we ask for your wallet address, this refers to your Public Key. We will never ask you for any compromising information.


You're all set!
Now that your wallet is being tracked, you'll begin receiving notifications whenever new transactions associated with this wallet are confirmed. Head on over to our Wallet Watch page to view/manage these alerts in the future.
Get notified when a transaction occurs.
Track activity tied to any

BTC
,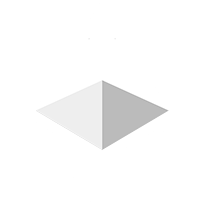 ETH
,

BSC
,

Polygon
,

Optimism
,

AVAX
or

Tron
wallet.
Never miss an
airdrop
or an unplanned transaction. Know when your funds are on the move.
Tokens
are fully supported.
Have a question?