Crypto Liquidation Alerts
Get warned before you get liquidated on Bybit, Kucoin, BitMEX, or Binance Futures.
tl;dr - use the form at the bottom of the page to get started!



Starting with BitMEX back in 2014, perpetual futures have gained enormous popularity among crypto exchanges. Like other derivatives, they offer the ability to use leverage to multiply your earnings dramatically. The flip-side is that your position is at risk of being liquidated if the price moves against you.

While there are many strategies to mitigate risk (such as using a stop loss), it can be incredibly useful to receive a warning when your position is at risk of liquidation. Your PNL will thank you.


How to get liquidation alerts
Our platform makes it easy to get real-time alerts when your position approaches liquidation, or at any other level you chose. We independently collect data from

##

different crypto exchanges, so we likely support the exchange you're using.

You can use the links below or the form at the bottom of this article to get started. Simply select the exchange and the underlying asset you want to monitor. You can then input your liquidation price, or a level where you want to be warned. You can also add a note with instructions to remind yourself of why you set this specific alert. You can receive alerts in lots of different ways, including Email, SMS, Phone call, or even through our Telegram bot.

Adding collateral to your position will lower your liquidation risk.. at least temporarily. Good luck.


Use the liquidation calculator
Another helpful resource provided by most exchanges are calculators that help determine the liquidation price for hypothetical positions. Note that different kinds of derivatives, like inverse perpetuals or quarterly futures may have their own calculators and behave differently.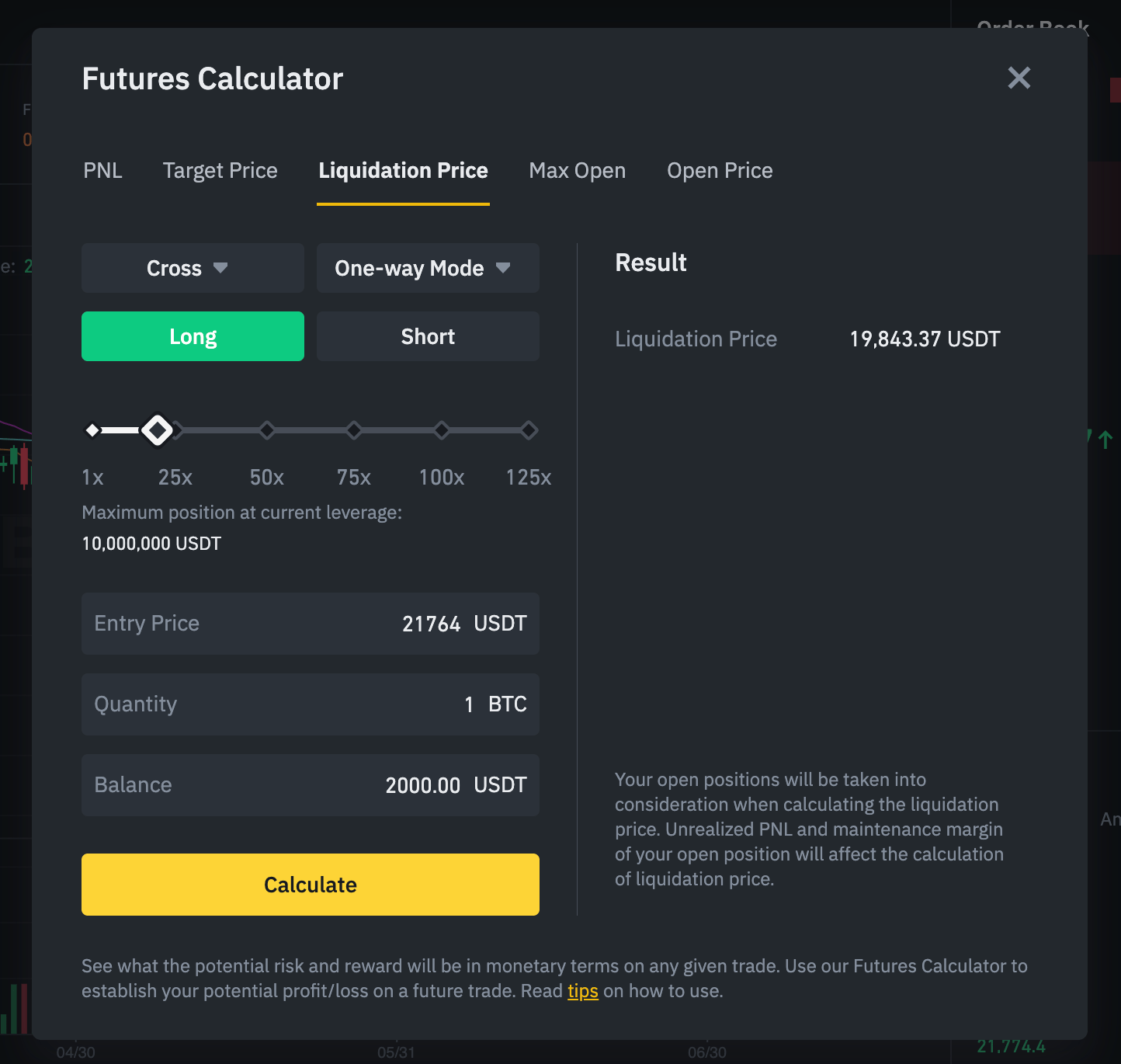 The Bitcoin Futures Liquidation Calculator
Supported Futures Exchanges
Here are some direct links to get alerts on popular crypto futures exchanges that we support:

There's more!
Our platform offers much more than just price alerts. Here's a few of our other crypto alerting products:
Get notified when a coin goes above or below a price target.
Have a question?