Historical Exchange Listing Dataset
We offer a complete dataset of over 10,000 exchange listings dating back to 2018.
Five years of crypto exchange listings
Our realtime exchange listing alerts have been a trusted resource among thousands of crypto-enthusiasts and businesses for many years. Our twitter account has also grown significantly once we started posting new listings to it. We now proudly support asset listing alerts for over 40 exchanges, including all the big ones like

Binance,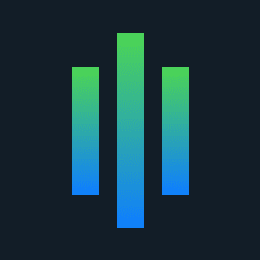 Coinbase Pro,

Bitfinex, and

Kraken. We've received many requests for a structured dataset that contains all this info in one place. While we've been providing this to our clients upon request, we'd like to explicitly outline what this offering consists of.

This dataset can be delivered as a CSV or JSON file, and contains a growing array of over 12,000 listings across our 42 supported exchanges. Each listing includes:
A UTC timestamp of the listing
Cryptocurrency symbol (such as ETH)
Cryptocurrency name (such as Ethereum)
The crypto exchange where it was listed
Blockchain associated with the cryptocurrency (if applicable)
Contract address for the blockchain (if applicable)
An event type (either a "listing" or an "announcement"). Some exchanges make announcements about the listing prior to the listing event. We capture both announcements and listings when possible.
This has become a popular product among academics, traders and analysts looking to create statistical modals and/or back-test trading strategies. If you're interested in this data or you have any additional questions, please reach out and we'll be in touch.


How can I continue to get new exchange listings after I've purchased the dataset?
Our data dates back to February of 2018, and will be completely up-to-date at the time you receive it. We don't, however, continue to provide updates to this file after it's delivered. To continue to receive realtime exchange listing alerts, simply set up an alert on our site. For just a few bucks a month, you can continue to keep your historical dataset up to date.


What are exchange listings and why do they matter?
When a crypto exchange lists a new coin or token, it can be a big deal. Exchange listings are seen as a huge endorsement by the community and give crypto projects a boost in credibility. Additionally, exchanges like Coinbase and Binance can greatly increase the market liquidity of an asset, giving larger institutional investors less hesitation to invest in a project. A new listing (or listing announcement) is often the catalyst for a significant price movement. That's why our exchange listing tool has become one of our most popular products.


Methodology & caveats
Many exchanges periodically change the way they list or announce new listings over time. Some will announce the listing beforehand on twitter or through a blog post. Others will quietly add a market to their exchange with basically zero fanfare. We do our best to keep up with these changes. When possible, we detect the announcement of the listing in addition to the listing itself. These appear as two separate rows in our dataset, marked "announcement" and "listing" respectively. We use a combination of API monitoring and web crawling to detect these listings within a minute or less of them occurring.

While our listing data dates back to early 2018, we did not support every exchange back then (and many of these exchanges did not yet exist). Some may only have data going back to 2020, for example. We have tracked most of the big ones, such as Coinbase and Binance, from the very beginning.

Please note that the ticker symbol of a cryptocurrency is not inherently unique, so it's possible that multiple cryptocurrencies exist with the same symbol (for example, "HOT" can refer to both "Holo" or "Hydro Protocol"). When this occurs, its possible that we get the name or contract address incorrect. This is rare, and we typically have luck favoring the token with the larger marketcap.

We make a best-effort to validate our data for accuracy, but there may be minor errors. The data is provided as-is, and we offer no guarantees of correctness (although our reputation ultimately depends upon it).