SMS Alerts For Bitcoin & Crypto
Get free crypto alerts delivered via SMS text message to any US phone number. We support price alerts, exchange listing alerts, BTC + ETH transaction monitoring, and more.
Step 1
Sign up for a free account. You only need a valid email address — we ask for no personal information.


Step 2
Once logged in, open the SMS Configuration window. Provide us with your phone number and then wait for a confirmation code to be sent. Copy this code into the next field to validate your number.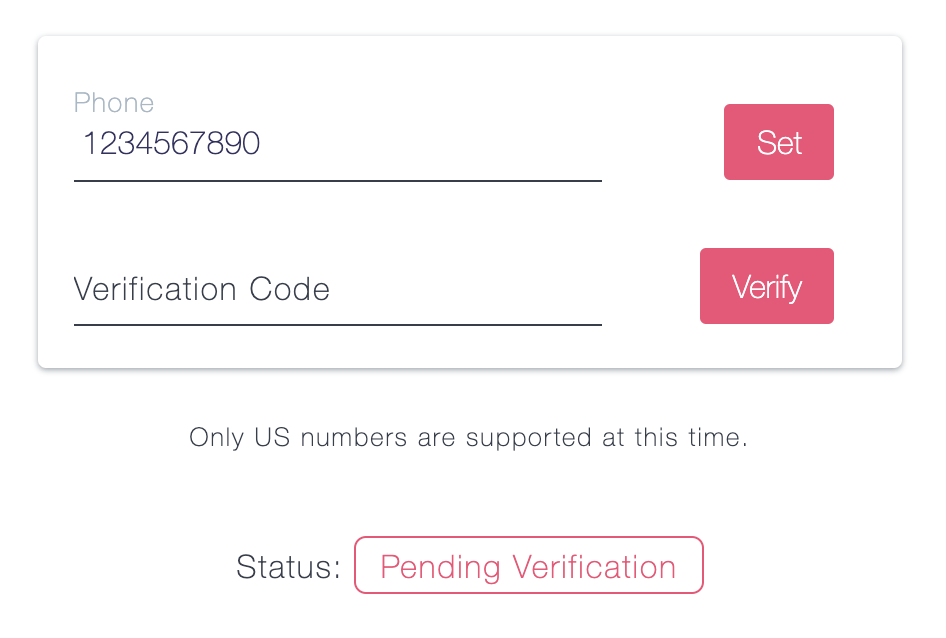 Step 3
You're all set! Now that your Phone number has been verified, you can begin creating custom crypto alerts delivered via SMS or automated Phone Call. If you need help getting started, try creating a Bitcoin price alert, subscribing to Coinbase exchange listings, or monitor an Ethereum or Bitcoin wallet.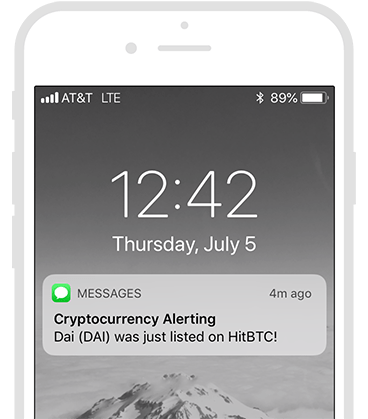 Have a question?