Push Notifications for iOS & Android
Get bitcoin & crypto alerts delivered to your mobile device. Customize price alerts, track exchange listings, monitor BTC/ETH wallets, and more.
Step 1
Sign up for a free account. You only need a valid email address — we ask for no personal information.


Step 2
Download the Cryptocurrency Alerting app and log in (you can also sign up within the app if you'd like). Our app works on any modern iPhone, iPad, android phone and tablet device.


iOS Users: When you first launch the app, you'll be asked to allow us to send you push notifications. Be sure to select "Allow".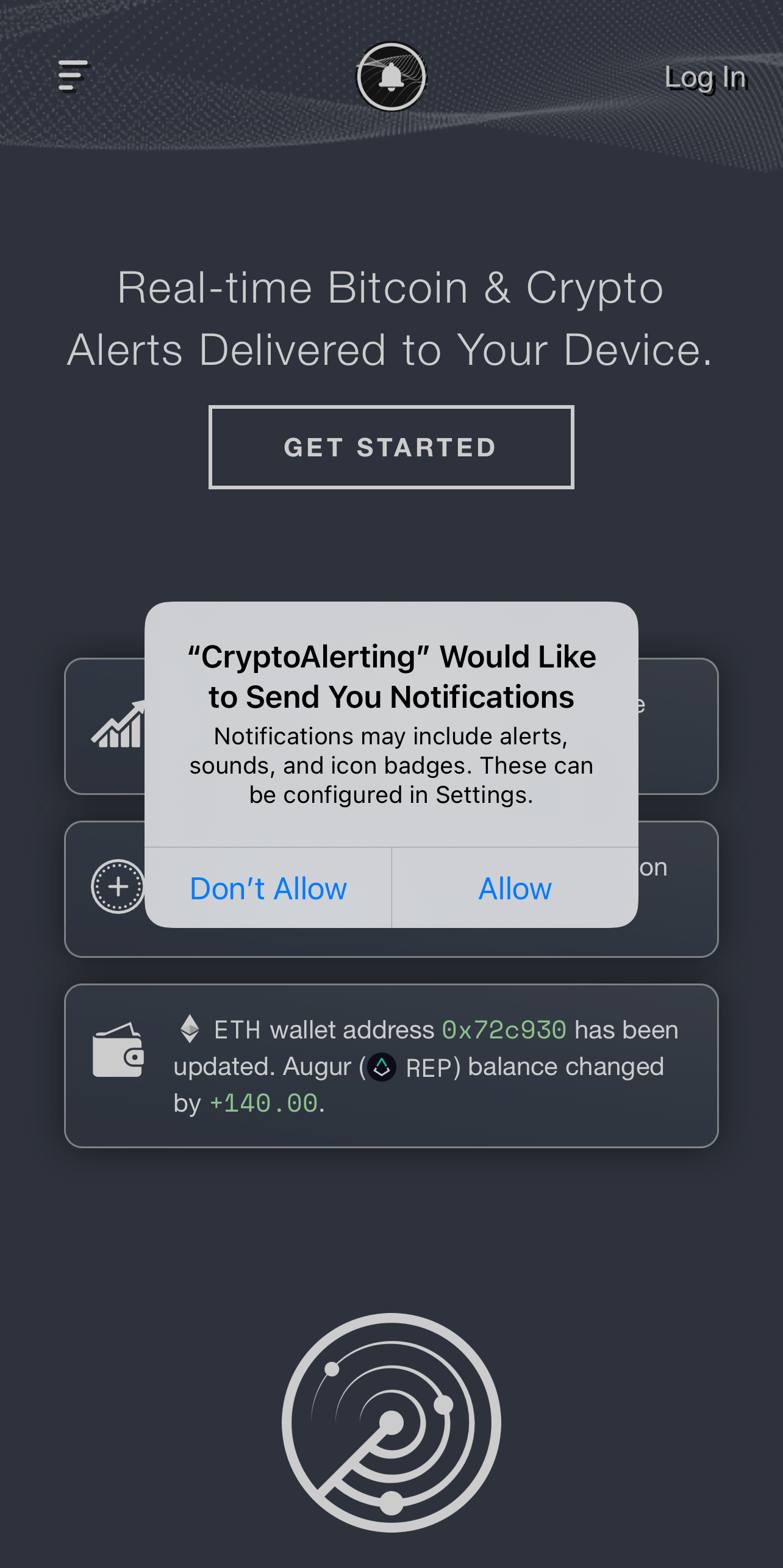 Step 3
Open the Notification Settings window and tap "Enable Push Notifications". You can use the following screenshots as a guide: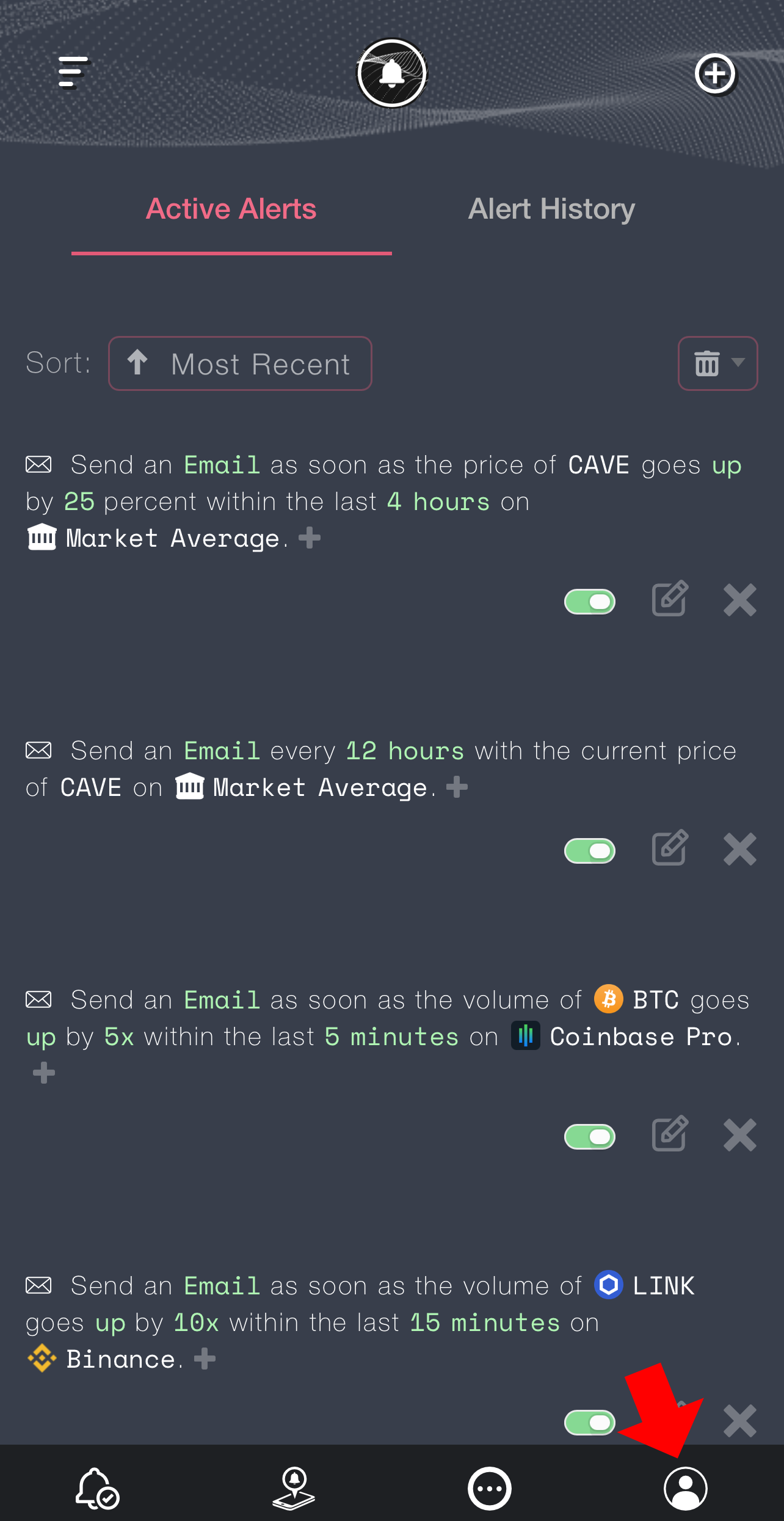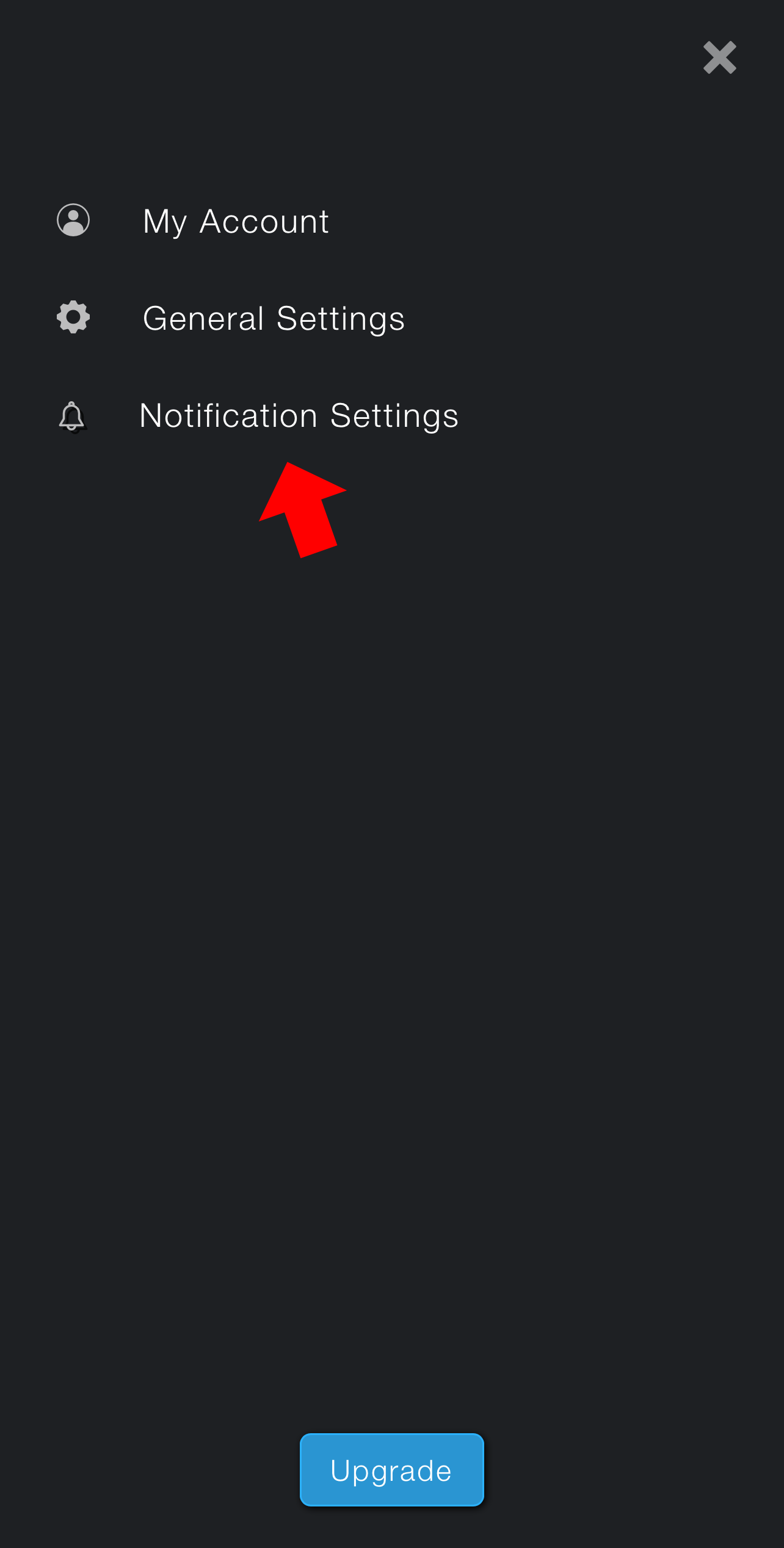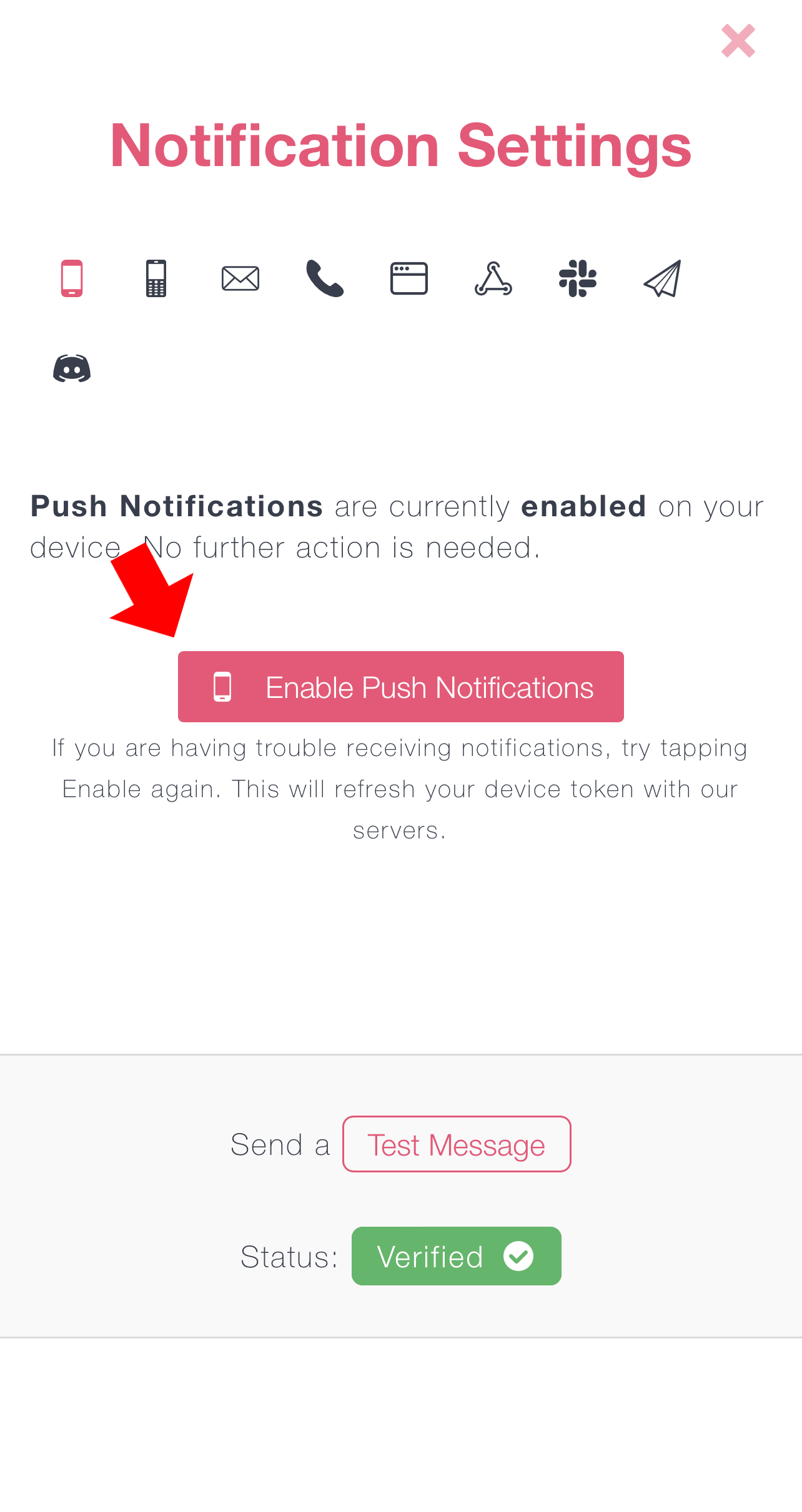 You'll see a screen pop up confirming that push notifications have been enabled. Please note that you'll need to repeat this step if you ever get a new phone, or log in on a new device that you want to receive notifications.


Troubleshooting
Having trouble receiving push notifications? Here are some things to double-check.

iOS users can visit Settings > CryptoAlerting > Notifications, and then make sure "Allow Notifications" is toggled on. You can also customize a few other notification settings, such as whether or not a badge appears and if your notification should make a sound: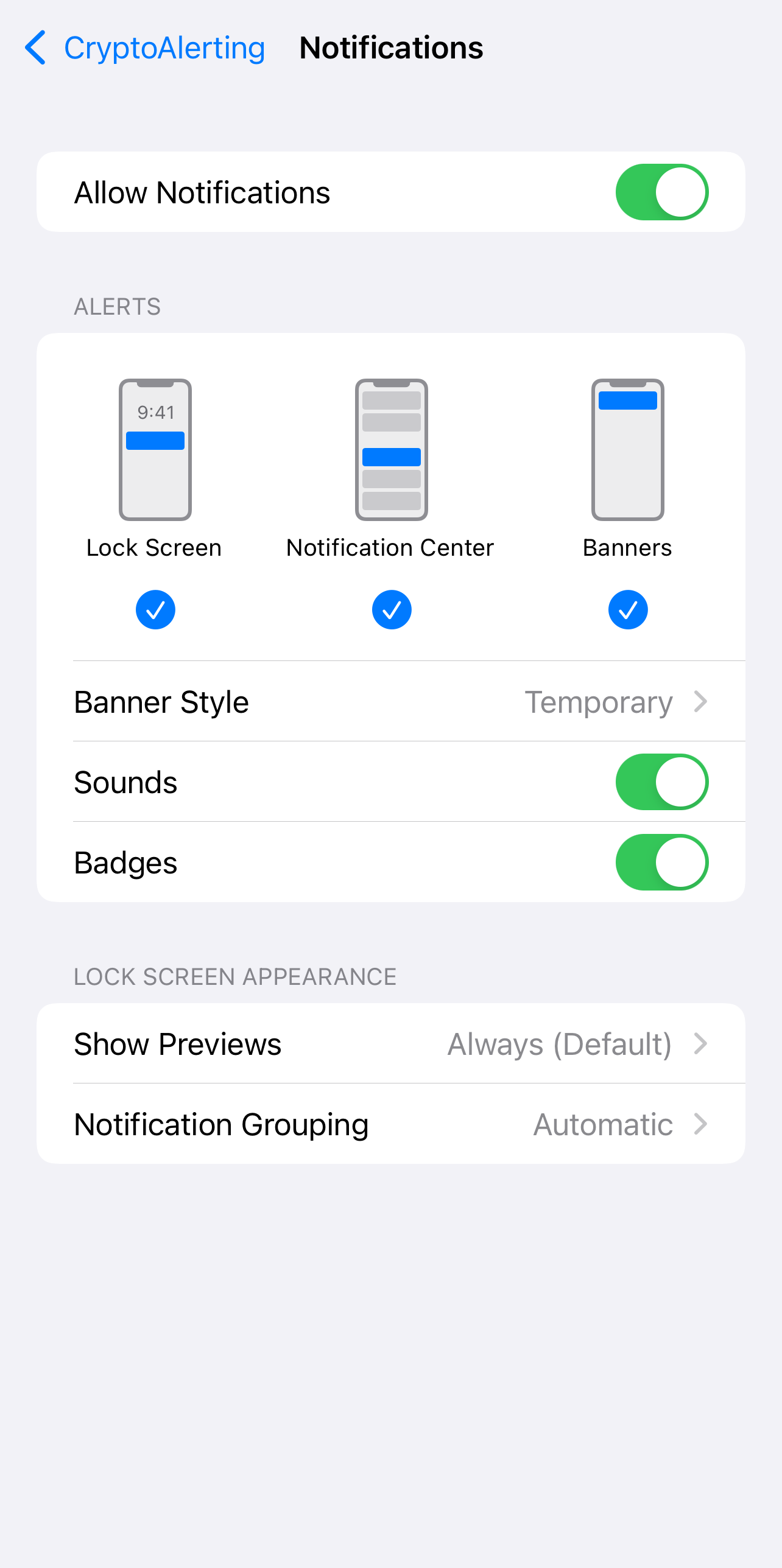 Android Users can visit Settings > Apps > CryptocurrencyAlerting and make sure "Show notifications" is toggled on, as well as the other options on the screen.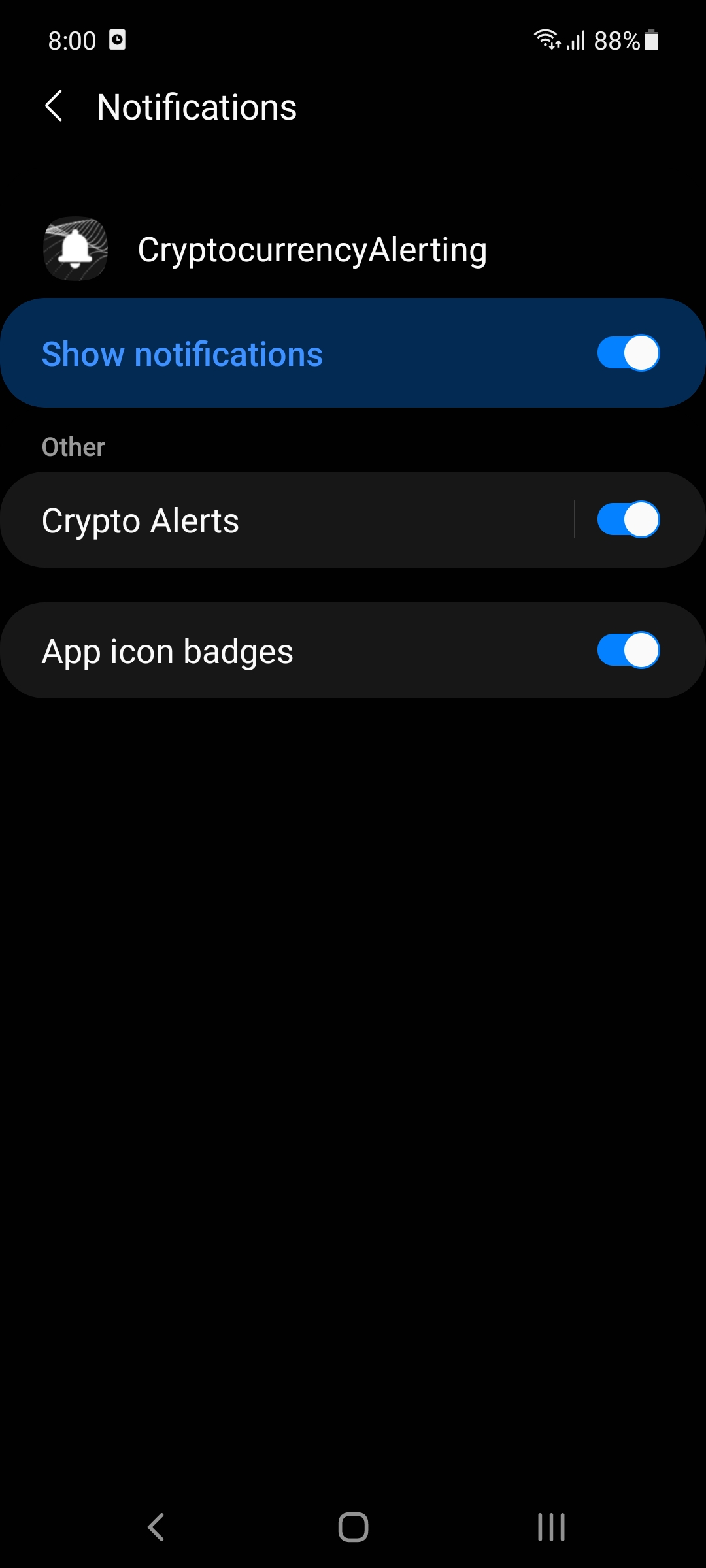 You can also visit Settings > Notifications and Settings > Sounds and vibration to configure system-wide alerting settings.


You're all set!
Now that we have permission to send you push notifications, you can begin creating custom crypto alerts delivered to your iOS or Android device. If you need help getting started, try creating a Bitcoin price alert, subscribing to Coinbase exchange listings, or monitor an Ethereum or Bitcoin wallet.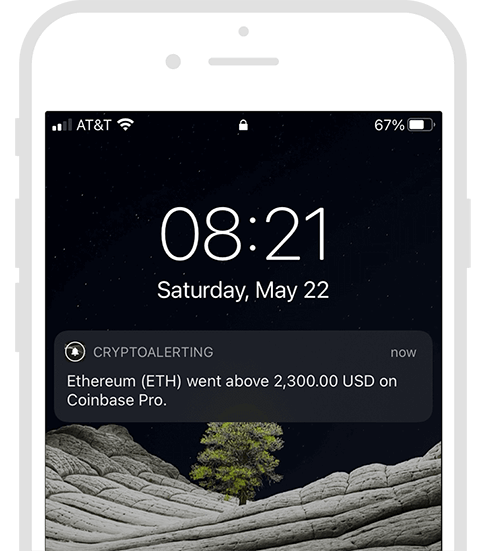 Have a question?