Push Notifications for iOS & Android
Get bitcoin & crypto alerts delivered to your mobile device. Customize price alerts, track exchange listings, monitor BTC/ETH wallets, and more.
Step 1
Sign up for a free account. You only need a valid email address — we ask for no personal information.


Step 2
Download the Pushover app and create an account:

With the app open, simply click the gear icon on the top right corner and you'll find the "Pushover User Key" at the top of the Settings page. Tap the User Key to copy it to your clipboard.


Step 3
Open the Push Notifications window and copy your User Key into the form.


You're all set!
Now that your Pushover account has been linked, you can begin creating custom crypto alerts delivered to your iOS and Android devices. If you need help getting started, try creating a Bitcoin price alert, subscribing to Coinbase exchange listings, or monitor an Ethereum or Bitcoin wallet.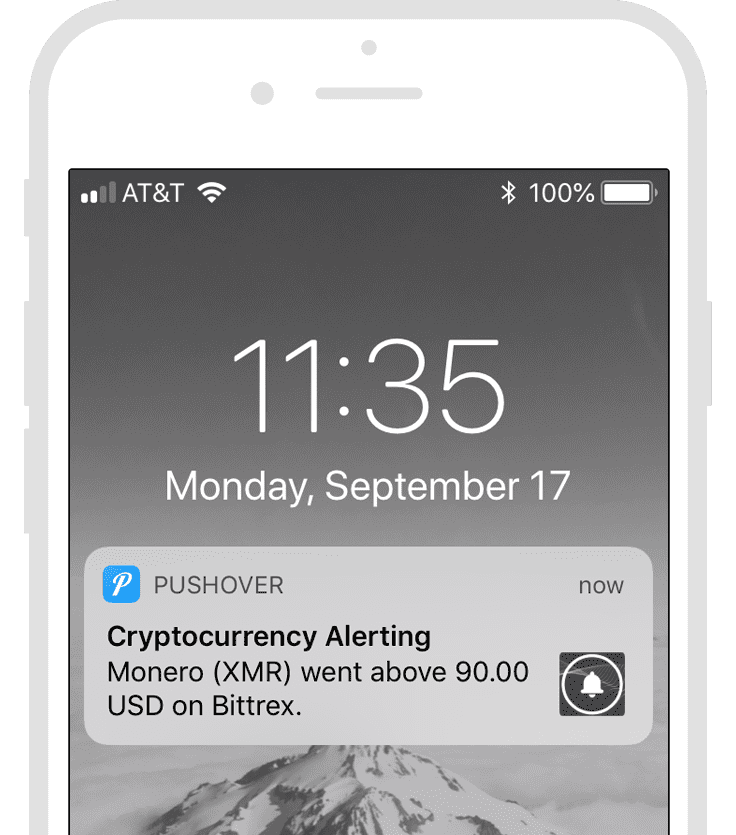 Have a question?