ERC-20 Airdrop Notifications
Get notified when you receive airdrops and ICO tokens by monitoring your Ethereum wallet address.
Our Wallet Watch service is a great way to get notified when anything enters or exits your Ethereum wallet. This can be especially useful for Paper Wallets or one in Cold Storage.

To get started, sign up for a free account. You only need a valid email address — we ask for no personal information.

Next, locate your Ethereum wallet address. ETH wallet addresses always begin with

0x

and look something like this:



0x72c930652AcbcAc0ceFeA1e5b8e2D83A48523a9E



Paste your address into the form below. Be sure to select "Ethereum" in the dropdown menu (since we also support Bitcoin transaction alerts). You'll then need to specify a method to receive notifications. By default "Email" is selected, but our platform supports 9 different alerting methods including SMS, Telegram and Discord.

Finally, give your wallet a nickname so you don't need to recognize this long messy string of characters. The nickname feature is located under "Options" next to the form. Once finished, click "Set Alert" and you're good to go!

Now that your wallet is being monitored, you'll begin to get transaction receipts whenever a balance changes. This includes Ethereum transactions as well as ERC-20 token transfers. You might be surprised to find that you occasionally get unexpected airdrops from different tokens. Blockchain projects may do this for several reasons. You may also be waiting to receive tokens from an ICO that you've invested in. Most importantly, you'll now be aware of any unplanned activity tied to your wallet.

Head on over to our Wallet Watch page to view your existing alerts and manage multiple ETH or BTC wallet addresses.
Get notified when a transaction occurs.
Track activity tied to any

BTC
,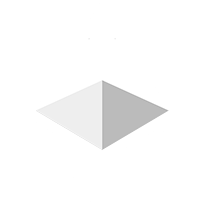 ETH
,

BSC
,

Polygon
,

Optimism
,

AVAX
or

Tron
wallet.
Never miss an
airdrop
or an unplanned transaction. Know when your funds are on the move.
Tokens
are fully supported.
Have a question?