Crypto Wallet Tracker
Follow whale activity, stalk celebrity wallets, track exchange reserves and lots more.
Our Wallet Watch product lets you monitor any BTC or ETH address and get notified whenever that wallet either sends or receives funds. But what wallets should you bother to monitor? Well, the obvious answer might be to follow your own. It can be useful (and provide peace of mind) to learn whenever funds are moved in and out of your own accounts. But one of the most interesting aspects of a blockchain is that it's fully transparent. This means that we can peer into the crypto ecosystem and monitor the activity of all sorts of stuff. Here are some interesting wallets you might want to follow:

Tip: Remember to give these wallets a nickname in our app, since you likely won't recognize the actual address.



Monitor Satoshi, Vitalic, and other OGs
Why not follow some of the most important people in the crypto space? While these folks likely have multiple wallets (some not publicly known) here are some known wallet addresses:



Whales & Rich Lists
Whales move prices, and often have access to information that the rest of us don't. "Whale tailing" is the practice of monitoring whale activity and then copy-trading them. Since a lot of trading happens on DEXs these days, its even easier to see learn what crypto whales are buying.

The biggest crypto whales can be found on this BTC rich list and this ETH top account balances page.

Tip: You can also receive these alerts with our telegram bot, which lets you or groups of people get real-time updates on what crypto whales are accumulating (or dumping).



NFT Whales
Similarly, it's pretty easy to find whales and crypto influencer by looking at large NFT purchases. If someone owns 3 CryptoPunks, it might be worth seeing what else they're buying. You can easily use OpenSea to look up the owners of the most expensive or interesting NFTs. But be warned, anyone can airdrop an NFT to someone elses wallet. Do proper research before concluding that someone actually purchased an NFT.



Follow major crypto projects and their treasuries
Lots of DAOs and other crypto initiatives have addresses tied to their organizations (specifically cross-chain bridges). Many also have sizable war-chests from their ICO or other form of token sale. Openorgs.info has a useful list of some of the largest crypto treasuries.

Track exchange wallets
Unsurprisingly, crypto exchanges hold a lot of crypto. These wallet addresses are usually known publicly, and can be an interesting way to monitor market sentiment. For example, if lots of people are depositing BTC on exchanges, they usually do this with the intent of selling it. Inversely, if lots of crypto is flowing out of exchange wallets, whales are typically moving the asset into cold storage (a bullish indicator).

Here's a list of known exchange wallets for Binance, Coinbase, and FTX.



Stalk celebrities & famous investors
For better or worse, the NFT craze brought dozens of hollywood stars into the crypto game. Lots of these people have publicly known wallet addresses:

Keep an eye on ETH 2.0
The merge is coming, and a proof-of-stake ETH will soon be a reality. Here is the wallet address of the ETH 2 deposit address, which currently contains billions of dollars worth of locked funds.

Watch wallets tied to prominent hacks, exploits and seizures.
ENS
ENS is Ethereum's version of DNS, which lets someone own a .eth name that resolves to a proper ethereum address. Some people have paid a remarkable amount of money for these. And since they're all tied to a real wallet address, it's an easy way to locate interesting and influential people.

Here's a list of the most expensive ENS domains.



Get Started!
Ready to monitor a crypto wallet? Simply fill out the form below.
Get notified when a transaction occurs.
Track activity tied to any

BTC
,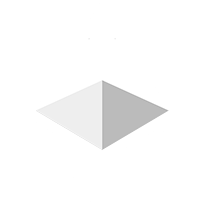 ETH
,

BSC
,

Polygon
,

Optimism
,

AVAX
or

Tron
wallet.
Never miss an
airdrop
or an unplanned transaction. Know when your funds are on the move.
Tokens
are fully supported.
Have a question?