Crypto Incident Response
Empowering teams with reliable, real-time blockchain event intelligence.
Alertable Blockchain Telemetry
Mitigate risk by monitoring business-critical crypto wallets for unplanned behavior. Notify on-call immediately if any unusual activity is detected on a

BTC,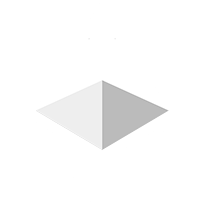 ETH,

BSC,

Polygon,

Optimism,

AVAX or

Tron wallet address, including tokens.

Monitor Individual Exchanges
Get ahead of newsworthy price action. Learn about new markets as they appear. Cut through the noise with flexible volatility alerts. We individually collect data from

##

top crypto exchanges around the world.
Flexible Integrations
Automate workflows with integrations into ticketing, chat tools and more. Use our

9

channels to implement priority-based triage. Notify stakeholders with a phone call alert for incoming P1 events.
Actionable & Reliable
Programmatically manage large volumes of fine-tuned alertable criteria. Monitor both blockchains & market data in real-time.
Multiple Alerting Channels
Inform stakeholders using existing communication channels, including Slack, Telegram, SMS, Email and Phone call.
Extensible & Flexible
Automate workflows with integrations into ticketing and chat tools. Extend our alerts using our robust REST API & Webhook triggers.
Use Cases
Monitor mission-critical wallets for ingoing and outgoing transactions.
Discover crypto whales and monitor exchange inflow/outflows.
Get notified when a sale takes place on your crypto-accepting business.
Analyze high profile wallet behavior in real-time.
Know when an airdrop occurs, or when a token from an ICO investment arrives.
Enrich team chats with actionable & contextualized crypto events.
Powerful volatility alerts from all major crypto exchanges. Detect arbitrage opportunities across markets.
Get real-time exchange listing notifications. Be the first to know when Coinbase, Binance or dozens of other exchanges list a new digital asset.
Monitor fluctuations in the Bitcoin mempool and ETH gas prices.
Track on-chain metrics in realtime, such as Block Height, Difficulty and Block Size.
Get a birds eye view of the entire market, by tracking metrics like BTC Dominance and the global crypto marketcap.
Ready to chat?